Certified Raingutters is the Central Coast's largest rain ware installer, with a total of 6 seamless machines, including 3 fully stocked box vans ready to extrude rain gutters at virtually any location. We offer the latest in state of the art equipment, and our teams of installers are professional, courteous, and willing to do their best to satisfy your needs. Our attention to detail from estimate to completion is what makes us the #1 choice on the Central Coast.
There are many reasons why you should call Certified Raingutters today to schedule a free estimate: for professional design, fabrication, and installation of seamless rain gutters, downspouts, or rain ware accessories for your home, business, or any structure. Large or small, new or existing, it's never too late to add a reliable rain ware system to minimize or eliminate existing or potential damage caused by uncontrolled water runoff.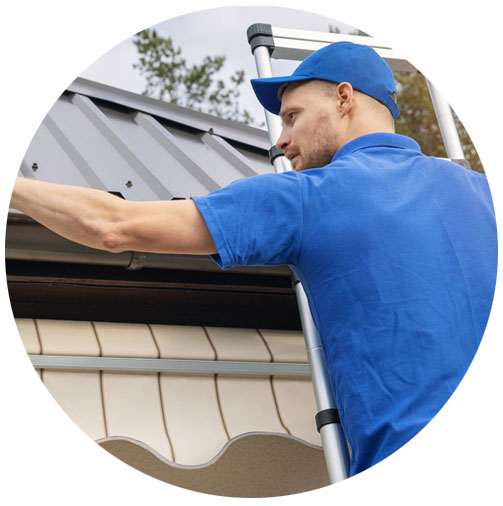 Selecting the right contractors is just as important as selecting the right material. REFERRALS are one of the best sources for names of credible companies. Consider how long the company has been serving your area. You may also consult your local Better Business Bureau, state and local licensing authorities, and also your local yellow page directory.
"We moved into a new house and the gutters were a mess.  Barney came out and took a look.  He was very thorough in his inspection and we talked through what the problems were and how to solve them.  He sent his bid out and it seemed fair.  His workers showed up when they said they would.  They were polite, got right to work, and made sure to keep all our gates closed to not let the dogs out.  Within two days they were finished and had completely cleaned up their mess. It rained that night and we were able to see for ourselves that they had fixed all of our problems and now the water flowed off of our property instead of making pools in our yard.  Barney and his crew are priced fair for the excellent service they give."